The Hasselpath Memorial Site was opened on 13 Mai 2000. This was done by veterans of the US 99th Infantry Division and the German 277th Volksgrenadier Division together with the Military Attachés from Belgium and the USA and the local authorothies.


Below you find some Information about the military history of this forest part.

On 12 September 1944 Rocherath and Krinkelt were liberated by elements of the 60th Infantry Regiment of the 9th US Infantry Divsion.

Information about this area.

In the fall of 1944, the Ardennes front became quiet and static. The 99th US Infantry Division, about 10.000 young and inexperienced soldiers, nicknamed "the battle-babies", spread across a frontline between Lanzerath and Monschau. They suffered from rain, snow and cold. This particular district was occupied by parts of the 395th Regimental Combat Team of the 99th Infantry Division. The command post was in a hunters lodge named "Sam Suphy", a distant from about 300 yards from here. On 13 December 1944, they crossed Hasselpath (hill 621 and 627, known as hill 88) and Wahlerscheid (the 'heartbreak crossroads'), to attack the Roer-dams. During the attack, many wounded soldiers were given initial treatment on this first-aid station.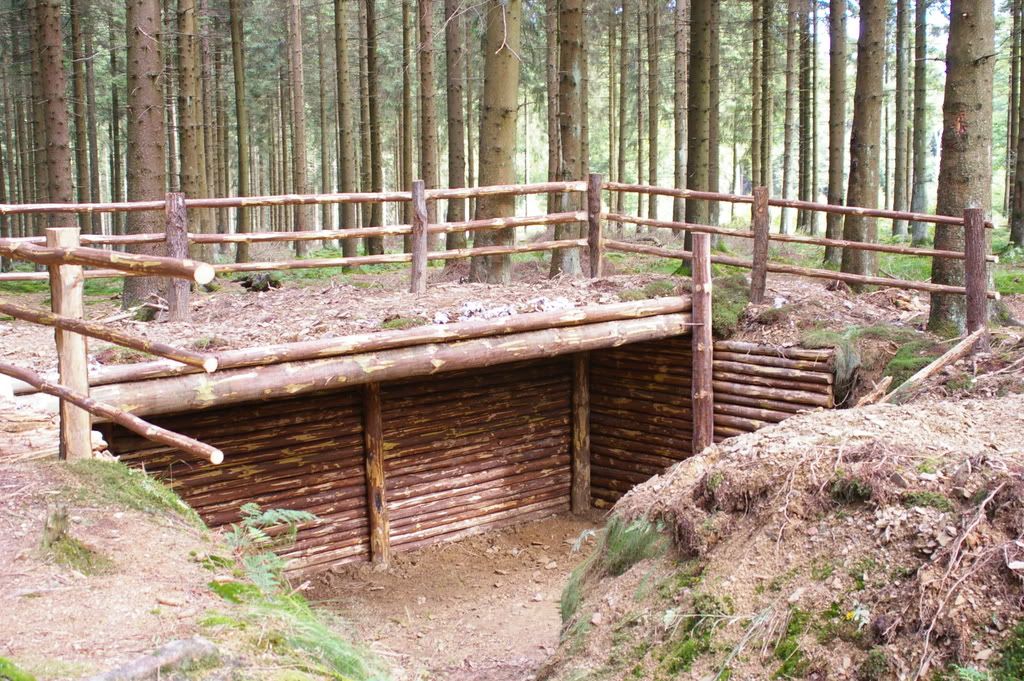 (Photo of the recent partly rebuild first-aid station (Copyrights by Hans J. Wijers)


On the 16 December, the BATTLE OF THE BULGE began. The area between Losheim and Hasselpath was the main target of German troops trying with energy, to reach the roads leading to Elsenborn and Liège. The fierce combats took many lives on both sides, but Rocherath- Krinkelt (by the 2nd Infantry Division and its supporting troops) was held until all US troops from Hasselpath and Wahlerscheid had withdrawn to the Elsenborn Ridge, where a new defensive front line was established. As a result, German troops occupied the Rocherath forest and this particular area became the position of the 1st Battalion, Regiment 989 of the 277th Volksgrenadier Division. From here, they launched many attacks towards the Elsenborn ridge, to not avail. Numerous wounded German soldiers and wounded American prisoners as well, visited this first-aid camp, before being evacuated to Kloster Steinfeld. Many of them died here as well, demonstrated by the many graves found around the hunters lodge

.
Click here to return to the main page